Spray Foam Insulation
건너뛰기 링크
주메뉴 및 상단메뉴
---
본문 및 주요 콘텐츠
Spray Foam Insulation
A spray on urethane foam with the best insulating property

It creates an excellent insulated environment when the urethane mixture is sprayed on to surface treated ceilings, walls, and floors of buildings.
Urethane is the best insulation available; therefore, it is used in all places requiring insulation such as cold storage rooms, buildings, mushroom farms, and livestock facilities.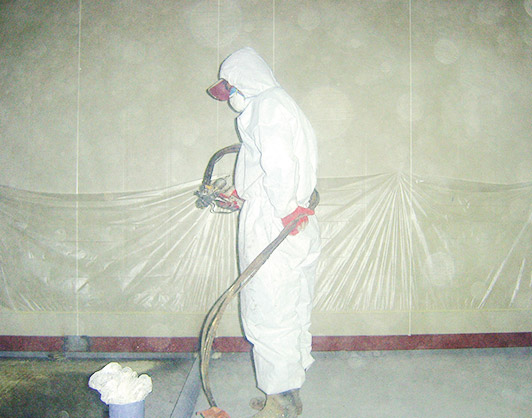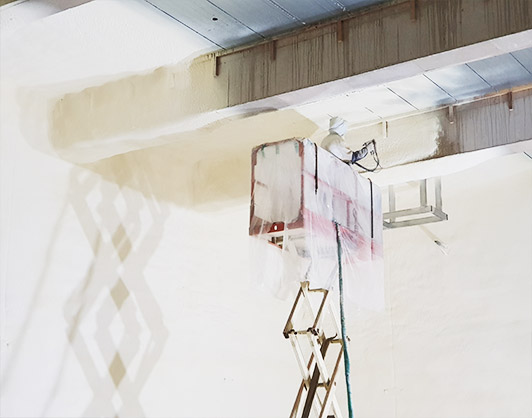 Reason for Using Leehwa Polytech's
Insulation Foam
1

Insulation effect

Our foam material has low heat transfer (0.018kcal/m·h·℃) and forms 141b cells which prevents heat loss. In addition, it has a strong adhesion property which prevents spaces between connections. You can expect the insulation to last throughout the duration of the building's life because it covers channels, wood frames and H-beams.

2

Anti-condensation and waterproof

It protects against water and humidity due to its minimal absorption volume (under 1%). Surface treatment using urethane prevents condensation from forming.

3

Ease of application

Using a 50m hose, it can be quickly applied to any surface.
Galvalume Finish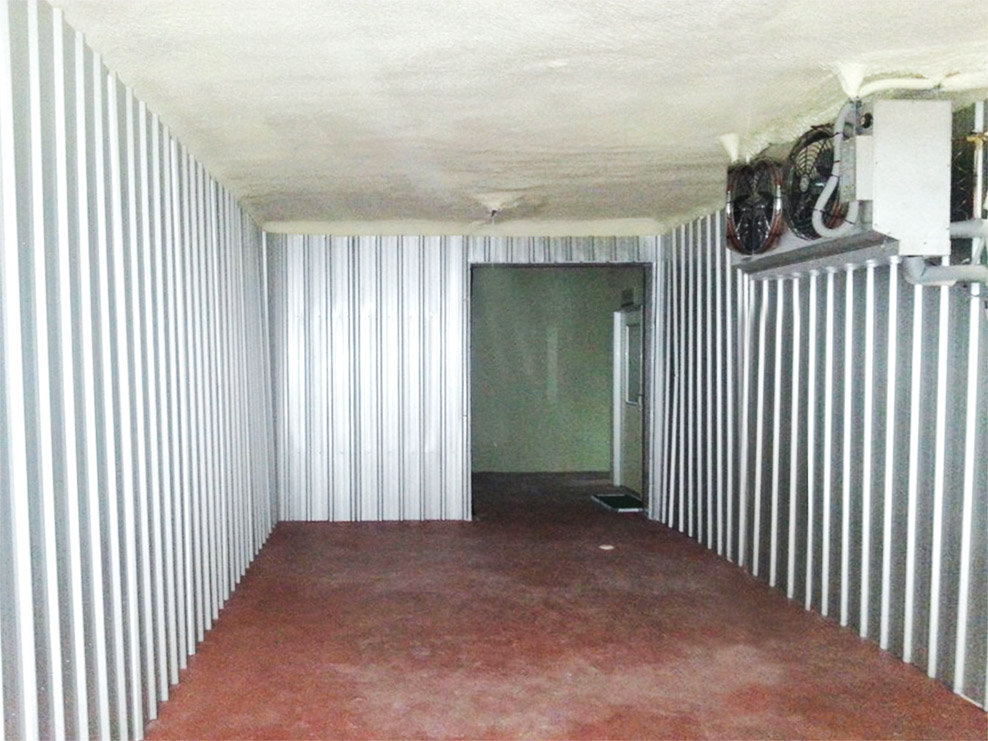 Galvalume is used to finish the urethane spray application

- Type : V-250, V-115
- Material : standard galvanized steel sheet, stainless steel
하단메뉴 및 주소,연락처 안내