Cold Storage for Agricultural Produce with
Government Subsidy
Leehwa Polytech is registered as a manufacturer of agricultural machinery eligible for government subsidy.
Reference : Korea Agricultural Machinery Industry Cooperative ☞ http://www.kamico.or.kr
Standard size products (3.3 ~ 16.5m2) are immediately available upon order.
Main Cold Storage Model :
LHR-032(10㎡,3평형,2HP)
Components: assembled panels + door(100T)
Refrigeration devices (condensing unit + unit controller + control panel)
List of Agricultural Machinery (Cold Storage) Registered for
Government Subsidy
※ Please turn it over to see the contents.
Product Code
Official Product Name
L×W×H(Floor Space ㎡)
Size
Refrigeration Device
Remarks
2100035225633
LHR-020
3.0×2.3×2.5(6.9)
6.6㎡
2HP
direct cooling
2100035225664
LHR-030
4.0×2.5×2.5(10.0)
9.9㎡
3HP
direct cooling
2100040663185
LHR-032
4.0×2.5×2.4(10.0)
9.9㎡
2HP
direct cooling
2100039065785
LHR-030-S
(separated refrigerator·
freezer type)
4.0×2.5×2.4(10.0)
9.9㎡
Each 2HP
direct cooling
※ The amounts above are subject to change.
Image of
Government Subsidized

Cold Storage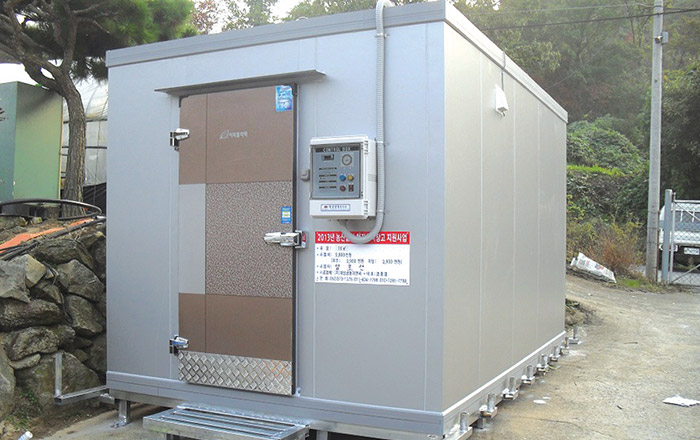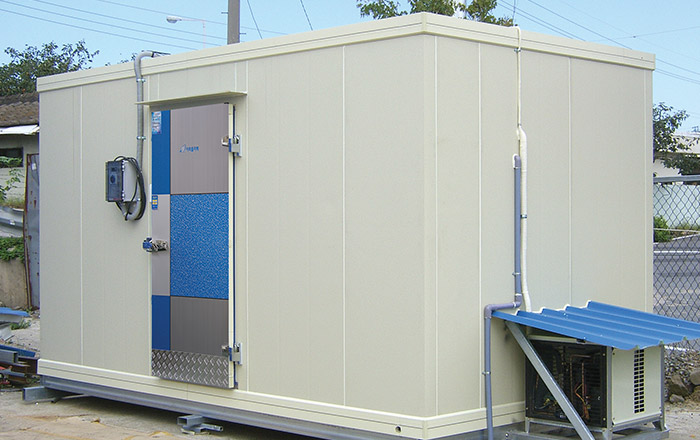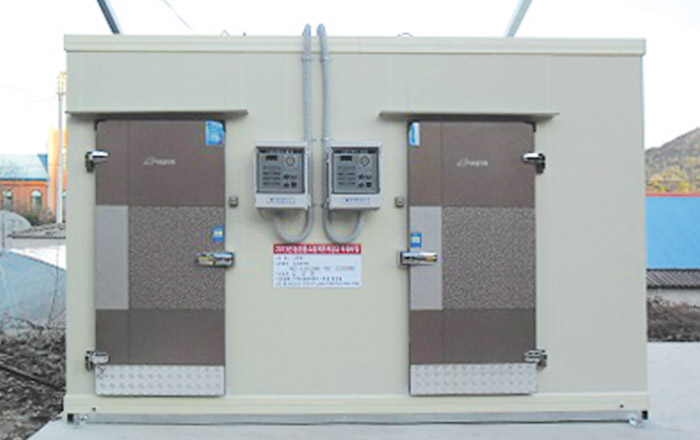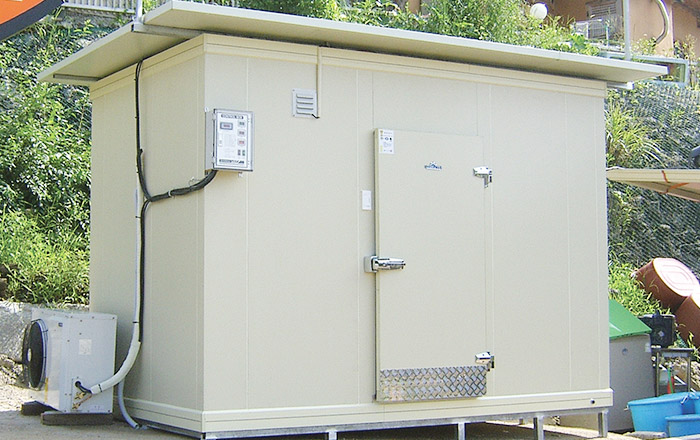 Performance Evaluation Report