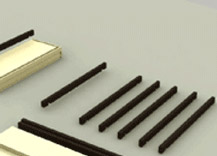 1. Base Frame (zinc angles) Installation
Decide where to install the panels. Place the base frame on the location and make sure the frame is level.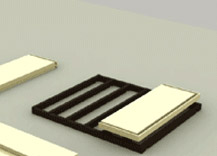 2. Floor Panel Placement
Place the floor panels on the base frame with consideration for drainage. Secure the floor panel with U-shaped brackets and make sure boards are aligned properly.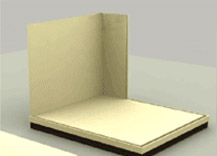 3. Wall Panel Placement
Set the corner panel upright followed by the other panels one after the other. Make sure the panels do not fall over. If panels are installed on the wall of the building, apply a layer of silicone between the panel and wall to ensure adhesion.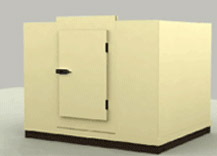 4. Door Frame Assembly
Install the door frame.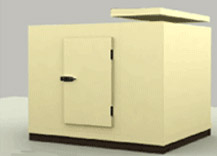 5. Ceiling Panel Placement
Set the ceiling panels on top. Use a liner to adjust the spaces of the joints. Fill the space with silicone to ensure a tight seal.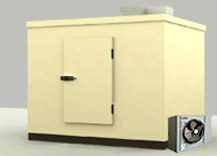 6. Unit Cooler Installation
Install the door and adjust hinges making sure to inspect all the parts fit properly. Next, install the unit cooler. Proceed to install the electrical wiring and perform a test run before completing the assembly.
Category
Specification and Properties of Urethane Panel
Material of Dual-sided Surface
Steel Sheet
0.45㎜~0.8㎜ colored galvanized steel sheet
Zinc Plating
244~305g/㎡
Surface Treatment
High-weatherability & high heat-resistant coating
Middle Insulation Layer
Material
PolyIsocyanurate Foam(PIR)
Density
42±6㎏/㎥
Fire-resistance
self-extinguishing(fire retardant)
Heat Transfer
0.020kcal/m·hr·℃
Absorption Volume
0.3g/100㎠
Applicable Temp.
-20~90℃(based on 100T panel)
Adhesion Method
Self-adhesive
Self-adhesive
Strength
Compressive Strength
30N/100㎠
Flexive Strength
55N/100㎠
Dimensions
Thickness
50T,75T,100T,125T,150T
Effective Width
900㎜
Length
appropriate length for transport